One of the biggest challenges for SMEs is and remains the digital technologies and the change of customers who are developing with these technologies. 60% of Swiss SMEs recently stated in a survey that they do not feel affected by digitisation. But especially the middle class is partly a big driver for the digital change, since many new technologies are developed by these companies. Unfortunately, there are too few innovative SMEs, so a large proportion of them remain exposed to change without protection.
Customers are a major driver of this change. The use of digital technologies such as smartphones, the Internet and many other things mean that SMEs have to adapt. It has become a matter of course for customers to search for information about products and companies on the Internet and via smartphone. This change in behaviour has a lasting influence on the way companies are found and new means must be found to satisfy customer needs.
But what are digitalization and digital transformation? What distinguishes these terms?
Digitisation for SMEs
Digitization can help to simplify processes and free up new capacities. In the process of digitisation, existing processes and analogue goods such as paper, photos, etc. are tried to be made available and stored digitally. Digitization can not only represent analog processes digitally, but can also help to optimize these processes through automation. Invoices can be sent automatically after they have been created in the computer, e-mails can be sent automatically or production processes can be digitally optimized.
The potential is particularly large for SMEs. Administrative processes can thus be mapped more easily, which can save costs. With the help of digital marketing, customers can also be addressed and won. Thus, digitization can not only help to save costs but also to generate sales.
Digital transformation of SMEs
Digital transformation is about reinventing oneself. Digital transformation can be viewed in such a way that questions can be questioned anew. The focus is always on customers and their needs. With the help of modern technologies new ways can be found to satisfy these needs. This requires new structures in companies as well as new flatter hierarchies in order to develop innovations quickly. Agile, Scrum, Design Thinking and other models are usually used as efficient methods to analyze and solve problems.
Digital transformation can also mean far-reaching changes to the strategy. By using new technologies, it is also possible to develop completely new business models that allow an organization to grow. Especially SMEs have great opportunities here, as they usually do not have rigid structures and can move more agile.
Challenges for SME
Whether it's digitization or digital transformation, both concepts pose great challenges for many company managers. New business models, new processes, new methods and new technologies can be a challenge for every managing director. However, various studies clearly show that companies are investing in digitization at a faster rate of growth and achieve higher ROIs than their analog competitors. Forbes has been able to show in a report that companies that focus specifically on the customer experience and new technologies are growing much faster.
However, the most important thing about the rapid digital change is to stay agile. Especially for SMEs, these rapid changes in trends and new technologies can be seen as an opportunity. Whether you use digitalization or digital transformation as an SME, both will be a step that pays off and sets your company apart from the competition.
Related Post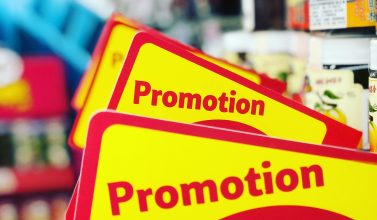 Service providers and producers have been under pressure for several years. Free content,...