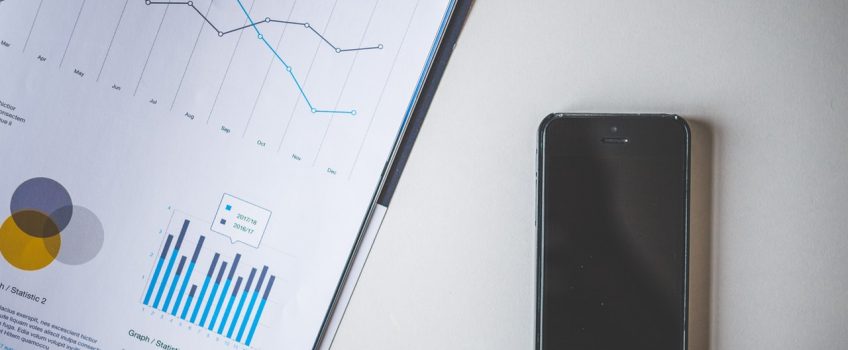 Customer expectations have changed dramatically and that is exactly what marketing is doing. Snapchat, Facebook, Twitter, Pinterest, webshops, smartphones and many other terms have become more important as a result of digitization and have permanently changed customer behavior. Especially how you do marketing today and try to reach your customers is strongly influenced by it and this concerns above all marketing. Many trends have therefore only emerged in recent years through digital transformation and customers expect a completely new shopping experience and even a personalized offer.
We have listed some trends that are currently available on the market here.
Online Information – Platforms and Websites
Customers are used to getting their information anytime and anywhere. Over 50% of Internet traffic today is via smartphones and this should also be an interesting fact for companies. "Mobile-first" strategy is an important part of any marketing strategy in SMEs. Customers must be able to access their information online without any problems, be able to order or present themselves on platforms and build up their presence there.
Social media for dealing with customers
Considering that Facebook already welcomes more than 2 billion users per day and that they actively deal with the content, it's no wonder that social media also plays an important role for companies. Even in the B2B area it is increasingly recommended to rely on social media. After all, we are evolving from B2B and B2C to H2H (Human to Human) Marketing. We focus on the customer and it doesn't matter whether he is travelling privately or professionally. Social media networks such as Facebook, Twitter, LinkedIn, Xing, Google+, Pinterest and many others have advantages and disadvantages for every industry and target group. Companies must choose exactly where they want to be present, but it is recommended to be consistently represented on the selected channels.
E-commerce as an opportunity for SMEs
One of the biggest problems for many companies is the increase in e-commerce shops. Online shops represent an important market and are also interesting for SMEs to introduce. In addition to more service for customers, new market opportunities can also be opened up. The use of digital technologies not only allows products to be offered and sold 24/7, but also enables a wide range of new services to be added. Examples of customer-oriented services include chats, ticketing systems, online access to operating instructions, download centers and much more.
Customer loyalty with CRM and more
When it comes to digital marketing, it is far from enough just to talk about new customers. Efficient digital marketing is also about retaining customers. By analyzing and evaluating data, valuable conclusions can be drawn. Customer data can be recorded in CRM systems, together with data from webshop and order history and serve as a basis for an evaluation.
Inbound Marketing – Find Customers
The principle of inbound marketing follows a completely different principle. They provide helpful information about products, services, customer problems and much more on their own channels. They show their expertise and help customers find their content. As soon as the customer becomes aware of you, you can edit them and win with e-mails, consultations and much more.
Digital Marketing Conclusion
Digitisation also helps SMEs to position themselves more efficiently. Instead of seeing technical changes such as online shops and platforms as problems, you can also use these tools yourself to generate new sales. Even with simple means, usually good results can be achieved quickly and help you to amortize your investments as quickly as possible.